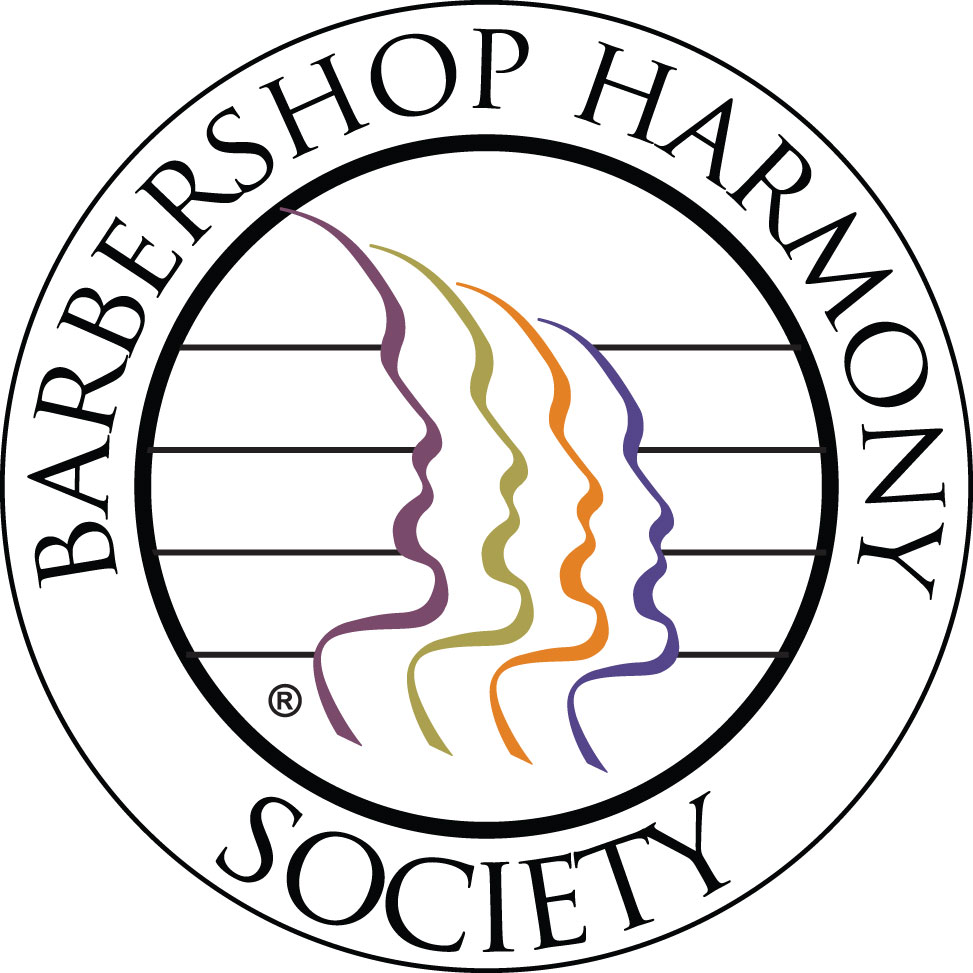 The Barbershop Harmony Society, also known as the Society for the Preservation and Encouragement of Barber Shop Quartet Singing in America, Inc. (SPEBSQSA), was founded by Owen C. Cash in 1938. Today, we share our passion for four-part harmony with nearly 30,000 men in the United States and Canada, and thousands more in affiliate organizations around the world.. The BHS international headquarters moved to Nashville, Tennessee in 2007, even though our hearts are neither achey nor breakey.
The Mission of The Barbershop Harmony Society is to bring men together in harmony and fellowship to enrich lives through singing.
The Purpose of the Society is to perpetuate and celebrates harmony in the barbershop style; promote fellowship and friendship among men of good will; provide the opportunity to experience the joy of four-part a cappella singing; and introduce and sustain music in the lives of people everywhere.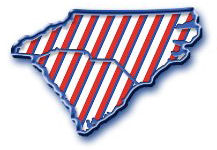 The Carolinas District is one of the 17 geographical districts of the Barbershop Harmony Society. The Carolinas District supports 27 barbershop chapters and many quartets in the southeastern states of North Carolina and South Carolina. The Carolinas District is committed to enriching lives in every generation and community through the lifelong benefits of the barbershop style and other forms of a cappella singing. Twice a year, the district hosts get-togethers that include singing, competition, singing, coaching, singing, way too much fun, singing, bad jokes, singing, singing, and singing.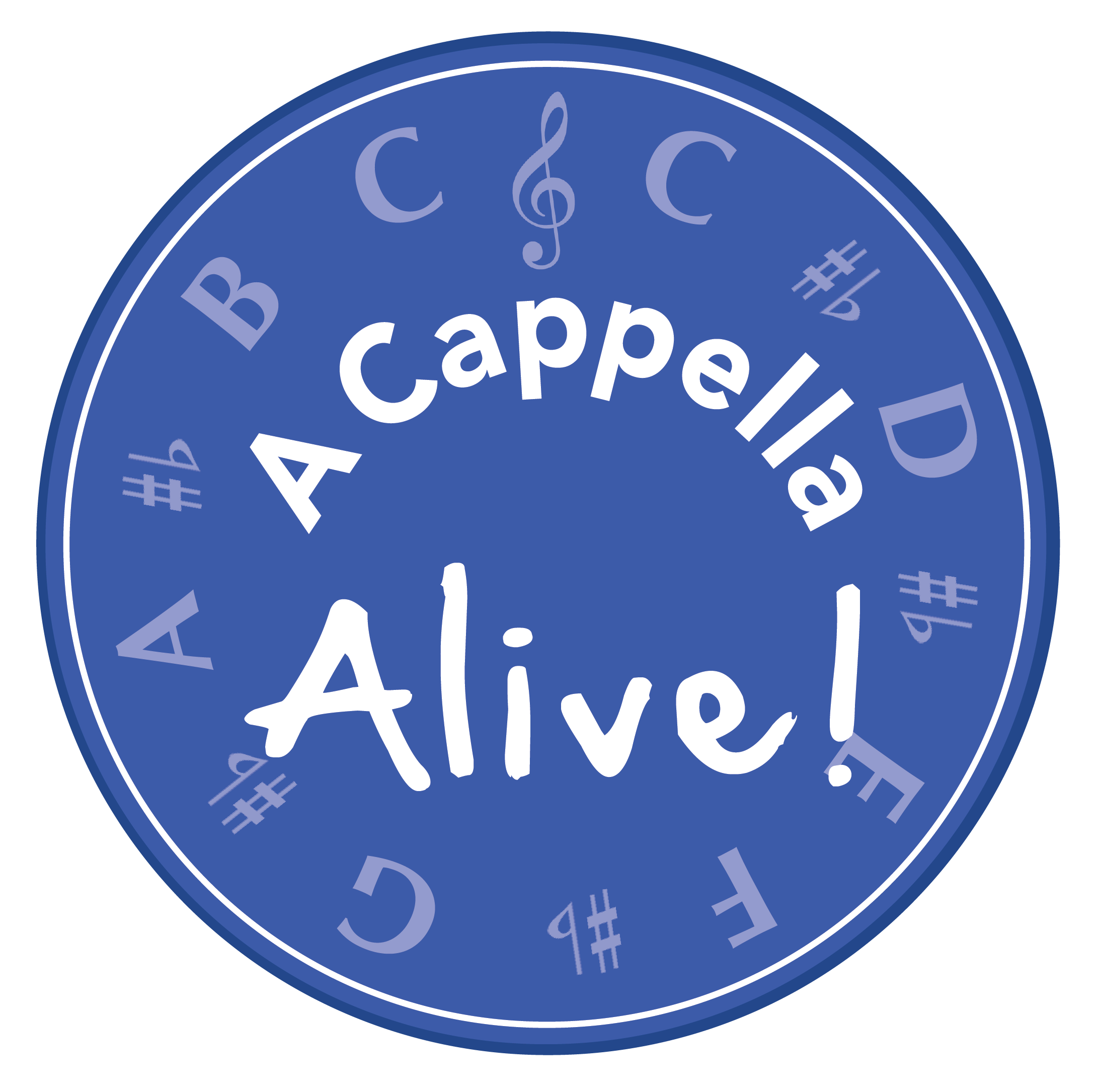 We are pleased to welcome A Cappella Alive! to our musical family, a dynamic group of women who sing a variety of musical styles in a cappella harmony. They are committed to personal and musical growth both as individuals and in their ensemble as an active presence in the Asheville musical community. They encourage leadership and creativity and welcome diversity.

They are brand new, beginning just in January of 2018. There is fun to experience, and growing to do! Come join them on Thursday evenings, at 6:45, at Givens Gerber Park in South Asheville. Parking is to the left of the building; come in the front door, across the hall, and say hello! They'd love to meet you!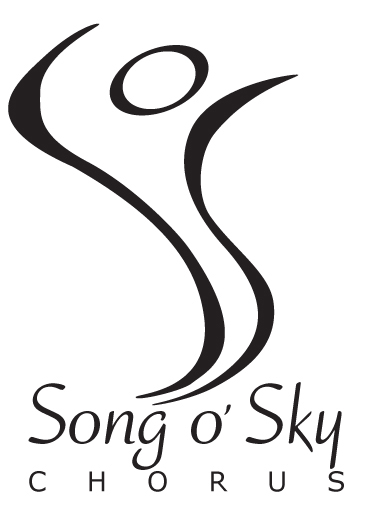 Our love of singing barbershop harmony and performing for audiences all over western North Carolina is shared by our sisters in song, the Song O'Sky Chorus. This fine women's a cappella group was founded in 1974 and is a chapter of Sweet Adelines International, a non-profit organization of over 650 choruses in 36 countries, dedicated to promoting and teaching one of America's original art forms: barbershop harmony.
Song O'Sky meets nearly every Tuesday evening, 6:45 PM, at St. John's Episcopal Church, 290 Old Haw Cr. Rd. Asheville NC.

Let's Sing!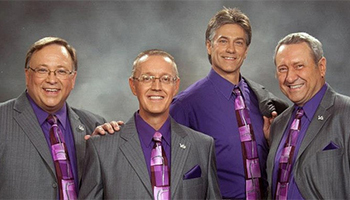 First formed in February of 2007, the
Let's Sing!
quartet finished in the top five in their first two years of Dixie District competition, including a third place finish in October 2008. In October 2009 they were thrilled beyond belief to claim the top prize in Chattanooga, Tennessee, winning the 2009 Dixie District Quartet Championship in a great contest! In July 2010 the Dixie District officially split with North and South Carolina, forming the new Carolinas District. Because the members of the quartet were all members of the new District, this change made them eligible to compete again for a whole new District Championship, and in October 2010 they were honored and humbled to win the first ever Carolinas District Quartet Championship in Myrtle Beach, SC.
They are multi-year contestents at the International quartet competition, and sought-after performers, as well as coaches for Youth in Harmony. Thanks, guys!!!

In the heart of the Pack Square Cultural District is the city's finest theatre, the Diana Wortham Theatre: an intimate 500 seat theatre inside the Pack Place complex, with convenient off-street parking and numerous downtown restaurants within a block of the theatre. The theatre offers live performances of music, theatre and dance throughout the year by nationally touring artists (the Mainstage Series) as well as a wide array of performances by professional and avocational regional arts groups, including the Land of the Sky Chorus' annual Asheville show.
The Wild Asheville Community Chorus began in 2008. Starting in 2017, WACC is taking a new direction blending together singing, art and political action! We're taking WACC to the streets! Come on and sing your heart out!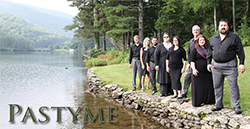 Pastyme is a vocal group from Asheville which performs a cappella music of all kinds. Even though Pastyme has its roots in the sacred and secular music of the High Renaissance, the group performs a cappella music from a wide variety of literature, from classical to jazz, for concerts, church services, and special events. The group has no director; instead, all contribute to the selection, artistic interpretation, and development of each piece. Pastyme was formed in 1999 by a group of friends who enjoyed making music with each other. While there have been some changes in membership, two of the original members remain. The members of Pastyme are all active in the music community of Asheville, singing with church choirs, the opera and musical theatre. The group has also performed at numerous venues and churches in the Southeast, including the Piccolo Spoleto Festival in Charleston, SC, May 2001, the Cathedral of St. Philip, Atlanta, October 2005 and April 2007, and the Echo Early Music Festival, 2009.